There are numerous pharmacy technician schools online that offer programs for prospective students. It is important that you learn how to choose a school to get the most of your pharmacy tech education.
When choosing between pharmacy technician schools online, there are a few criteria you can use to evaluate the potential of a program to help start your career and your long-term career aspirations.
Choosing Pharmacy Technician Schools Online
Here are some important considerations when looking at pharmacy technician schools online:
Accreditation – It is important your pharmacy technician program is properly accredited. A school having proper accreditation ensures that your education will be accepted by the state board of pharmacy in your state, the national certification programs, employers and other schools of high education. If the school isn't accredited properly, you may not be able to sit for your pharmacy education exam.
Financial Aid – Financial aid can help you get through school easily and efficiently. Some nationally accredited institutions offer financial aid through federal or state programs. Check into the school you want to apply to find out what types of financial aid are available.

If the school is nationally or regionally accredited, you may qualify for federal scholarship and grant aid. You may even qualify for subsidized and unsubsidized loans. These are loans you can pay back following graduation, with or without a certain percentage interest.
Check in with your school's financial aid counselor to find out what types of financial aid you may qualify for.

Externship Requirements – Many pharmacy technician schools online have externship requirements. This is where you may be required to spend a defined number of hours working in a pharmacy practice, performing the work you would do while working as a certified pharmacy technician.

Determine if the school you plan to enroll in provides externship assistance. If yes, the school will inform you if you can work with a local pharmacy, or whether you have to attend an on-campus pharmacy.
Not all campuses are the same in this respect. Find a school that has flexible arrangements if possible.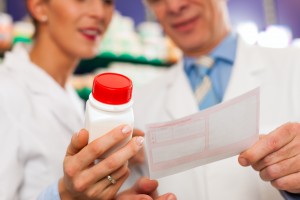 State Board of Pharmacy – Find out whether a pharmacy technician school online works with the state board of pharmacy for your state. The state board of pharmacy will provide information about obtaining a pharmacy tech license in your state, verifying licenses, and about fees associated with licensing. You can also find information here about renewing your license. If a school works with the state board of licensing, this will make your job of getting a pharmacy technician license much easier.
Length of Service – When reviewing pharmacy technician schools online, review how long the school has been operating. This will give you a better idea of how strong the educational program is.

A school that has been providing pharmacy technician certification for 10 or more years is probably more experienced than one that just opened.
Look for a school with an outstanding graduation rate, and a high placement rate following graduation. These are all indications that the school is worth the investment.
Sponsored Ad
When choosing what pharmacy tech school to attend, whether it is online or in-person, it is very important to do your due-diligence and select the school with classes that meets the above criteria.
Consider each of the points made above to pick your pharmacy technician school online.