The Pennsylvania State Board of Pharmacy does not provide regulation or license pharmacy techs, therefore to work as a pharmacy technician you are not required to submit an application and have it approved before you begin working in a pharmacy.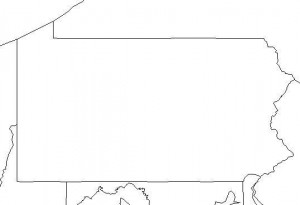 Even though the state of Pennsylvania does not require registration to work as a pharmacy technician, working under the direct supervision of a licensed pharmacist in a pharmacy is required.
Basic Pharmacy Technician Requirements in Pennsylvania
While the state does not require registration or licensing of pharmacy technicians, you should meet at least the following criteria:
Be at least 18 years old
Have a high school diploma or a GED
Must be of good moral character
Pass a criminal background check
Completed a pharmacy technician program accredited by the American Society of Health-System Pharmacists
Training Requirements
As Pennsylvania does not regulate the pharmacy technician career field, your best option is to attend a training program or school that is accredited by the American Society of Health-System Pharmacists (ASHP).
Programs that are accredited by the ASHP have shown that they meet the recommended requirements as deemed by the national certification programs.

Certification Requirements
National certification is not required in Pennsylvania.
Please consult Pennsylvania's Code 27.12 Practice of Pharmacy and Delegation of Duties for more information regarding requirements for pharmacy technicians.
Sponsored Ad
Pharmacy Tech Training in Pennsylvania
Below lists schools available for training:
HACC-Central Pennsylvania's Community College has a Pharmacy Technician Certificate Program at their Harrisburg and Lancaster locations. The program can be completed in only six months, with just one class held in the evening per week.
To find out more about HACC's program – contact the school at 717-221-1352.
Community College of Allegheny County offers a choice of an Associate of Science Degree or a Certificate with their Pharmacy Technician Program. Both programs are accredited by the ASHP.
To find out more about the programs, call the college at 412-237-3100.