To work as a pharmacy tech in the state of Oklahoma, you must apply for a permit with the Oklahoma State Board of Pharmacy.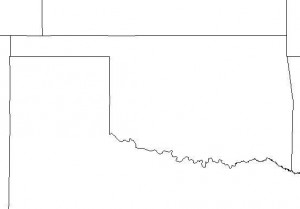 To apply for a pharmacy technician permit in the state, you must fully complete and submit the Pharmacy Technician Permit Application together with the required fee of $40. In addition to the fee, you must also attached a citizen affidavit
Renewal of permit is due on an annual basis and expires on the last day of your birth month. The renewal fee is $40.
Basic Pharmacy Technician Requirements in Oklahoma
The following are the minimum requirements for registering as a Pharmacy Technician:
Must be at least 14 years of age
Must be currently employed at a licensed Oklahoma pharmacy working under the guidance of a licensed Oklahoma pharmacist
Must be of good moral character and be non-impaired by drugs or alcohol
Must have a high school diploma or GED
Must have completed a pharmacy technician on-the-job training program
Must have passed a Board-approved examination
Training Requirements
Pharmacy technicians are required to complete two phases of training. Phase I training is the initial training and is performed at the pharmacy of employment. The pharmacy manager is in charge of developing and maintaining a training program for all techs employed by the pharmacy. Phase II training is on the job and can begin after permit has been received. This phase must be completed within 90 days after receipt of the permit. All training must be documented by the pharmacist.

Certification Requirements
The state of Oklahoma does not require national certification for pharmacy technicians.
Please consult the Oklahoma Pharmacy Law Book for more information regarding requirements for pharmacy technicians.
Sponsored Ad
Pharmacy Tech Training in Oklahoma
Below lists schools available for training:
Tulsa Community College offers a Pharmacy Technology Program that can be completed in one semester. New classes begin each fall and spring term, with classes held either in the day or evening. Successful completion of the program will earn you a Certificate of Achievement.
To learn more about the school and the program, call 918-595-7005.
Heritage College in Oklahoma City offers Pharmacy Technician Training whereby you will earn a diploma upon successful completion of the coursework. The program offers a flexible schedule, financial aid for qualifying students and placement services for employment.
Call the school at 405-631-3399 for more information.