To work as a pharmacy technician in the state of North Carolina, registration is required with the North Carolina Board of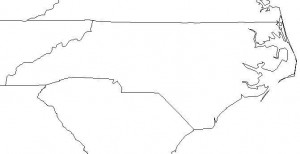 Pharmacy. Registration is required with the Board within 30 days of employment with a North Carolina pharmacy.
To apply for registration, fully complete and submit the online Registration Application for New Technician together with the required fee of $30. Submission of a recent photo in digital format is required to be uploaded with the application.
Renewal of your registration is on an annual basis and expires on December 31st.  The application renewal fee is $30.
Basic Pharmacy Technician Requirements in North Carolina
The following are the minimum requirements for registering as a Pharmacy Technician:
No age requirement
Must be certified by the PTCB, OR have a high school diploma or GED OR be currently enrolled in a high school diploma program or equivalent
Training Requirements
The Board requires the pharmacist-manager to provide a training program for its technicians. The training must be completed within 180 days of employment by the pharmacy tech.
If you decide to attend a formal training program or school, be sure to select one that is accredited by the American Society of Health-System Pharmacists (ASHP). Programs that are accredited by the ASHP have shown that they meet the recommended requirements to help enable you to pass one of the national exams.  

Certification Requirements
The state of North Carolina recognizes national certification from the PTCB for pharmacy technicians.
Please consult the Pharmacy Laws of North Carolina for more information regarding requirements for pharmacy technicians.
Sponsored Ad
Pharmacy Tech Training in North Carolina
Below lists schools available for training:
Durham Technical Community College offers a Pharmacy Technology Program that is accredited by the ASHS. The 3 semester program includes procedural skills training in a simulated pharmacy technology laboratory.
For more details about this program, please contact the school at 919-536-7200.
Central Piedmont Community College in Charlotte, offers a Pharmacy Technician Program that can be completed in 2 months. Upon successful completion of the program you will receive an AAS degree in Pharmacy Technology and be prepared to take the PTCB examination.
Contact the school at 704-330-2722 for further information about the program.