To work as a pharmacy technician in the state of Missouri, registration is requi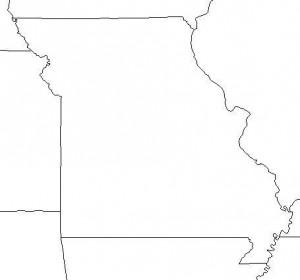 red with the Missouri Board of Pharmacy. Registration must be completed prior to working at any Missouri pharmacy.
To register in Missouri, fully complete and submit the Pharmacy Technician Registration Application that is notarized by a notary public, along with the application fee of $35. The application must also include a 2×2 head and shoulders photo of yourself, and proof of fingerprinting with a receipt from 3M/Cogent.
Renewal of registration is required annually by May 31st. The status of your license may be checked on the Board's website.
Basic Pharmacy Technician Requirements in Missouri
The following are the minimum requirements for registering as a Pharmacy Technician:
Must pass a criminal background check
Training Requirements
There are no formal training requirements for pharmacy technicians in Missouri. However you should be trained appropriately for the tasks that you are to perform.
If you decide to attend a formal training program or school, be sure to select one that is accredited by the American Society of Health-System Pharmacists (ASHP). Programs that are accredited by the ASHP have shown that they meet the recommended requirements to help enable you to pass one of the national exams.  
Certification Requirements
The Missouri Board of Pharmacy does not specifically state that they recognize national certifications for pharmacy technicians.
Please consult the Missouri's Statutes Chapter 338, Section 338.013 for more information regarding requirements for pharmacy technicians.
Sponsored Ad
Pharmacy Tech Training in Missouri
Below lists schools available for training:
Ozarks Technical Community College, located in Springfield, offers a Pharmacy Technician Program that includes demonstrations and 15 hours of clinical experience in different settings (hospital pharmacies, long-term care pharmacies and retail pharmacies). Courses are available in the evenings.
For more information about the program, please call 417-447-7500.
St. Louis College of Health Careers offers a Pharmacy Technician Program where you can either earn a diploma or an AAS Degree. Both programs are available to take either in the day or evening at the City and County campuses.
For further information, call them at 866-529-2070