To work as a pharmacy technician in the state of Mississippi, registration is required with the Mississippi Board of Pharmacy.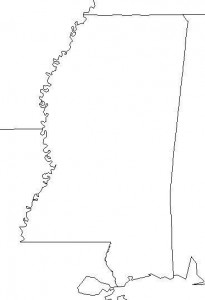 To register in Mississippi, fully complete and submit the Pharmacy Technician Registration application together with the total application fee of $90 ($50 is for registration, $40 goes towards a background check). The application must also include a passport-quality photo of yourself and proof graduation from either high school or GED.
Renewal of registration is required on or before March 31st each year after the initial registration. With the renewal application, you must have passed the PTCB exam and submit proof that you have passed it.
Basic Pharmacy Technician Requirements in Mississippi
The following are the minimum requirements for registering as a Pharmacy Technician:
Be at least 18 years of age
Must have a high school diploma or possess a GED
Must be of good moral character
Must pass a criminal background check
Training Requirements
There are no formal training requirements for pharmacy technicians in Mississippi.
If you decide to attend a formal training program or school, be sure to select one that is accredited by the American Society of Health-System Pharmacists (ASHP).
Programs that are accredited by the ASHP have shown that they meet the recommended requirements to help enable you to pass one of the national exams.  
Certification Requirements
The Mississippi Board of Pharmacy recognizes national certifications from both the PTCB and the ExCPT.
Please consult the Mississippi's Article XL for more information regarding requirements for pharmacy technicians.
Sponsored Ad
Pharmacy Tech Training in Mississippi
Below lists schools available for training:
East Mississippi Community College offers a Pharmacy Technician Training Program that you can complete in 4 month. Classes are held in the evening. For more information, contact the program coordinator at 662-243-1930.
Jones County Junior College in Ellisville offers a Pharmacy Technician Program whereby you will earn an Associate in Applied Science degree. The training program can be completed in 5 months and includes a combination of classroom, laboratory and clinical experiences to develop your skills.
Please contact the school at 601-477-4230 for further details.