The state of Michigan does not require registration to work as a pharmacy technician. The Michigan Board of Pharmacy does not provide regulation for pharmacy techs, therefore there are no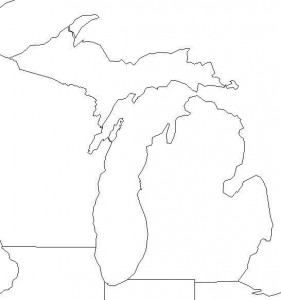 requirements in Michigan set forth to work as a pharmacy technician.
Basic Pharmacy Technician Requirements in Michigan
While the state does not require registration or licensing of pharmacy technicians, you should meet at least the following criteria:
Be at least 18 years old
Have a high school diploma or a GED
Must be of good moral character
Pass a criminal background check
Completed a pharmacy technician program accredited by the American Society of Health-System Pharmacists
Training Requirements
As Michigan does not regulate the pharmacy technician career field, your best option is to attend a training program or school that is accredited by the American Society of Health-System Pharmacists (ASHP).
Programs that are accredited by the ASHP have shown that they meet the recommended requirements as deemed by the national certification programs.
Certification Requirements
National certification is not required in Michigan.
Sponsored Ad
Pharmacy Tech Training in Michigan
Below lists schools available for training:
Wayne County Community College in Detroit is offering a Pharmacy Technology program where you can earn either an Associate of Applied Science Degree or a Certificate. The Certificate is designed to be completed in 3 semesters, while the Associate degree program is designed for 5 semesters total.
Contact the school at 313-496-2600 for more information about the program.
At Henry Ford Community College in Dearborn, you can earn a Certificate of Achievement with their one year Pharmacy Technician Program. The program initiates in the fall of every year and required approximately 36 course credits for completion.
For more details about the school or the program, call 313-845-9600.