To work or train as a pharmacy technician in the state of Iowa, you are required to register with the Iowa Board of Pharmacy. To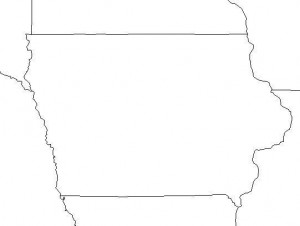 register as a certified pharmacy technician, submit a completed application along with a $40 application fee. Otherwise, to register as a pharmacy technician trainee, complete and submit the application along with the $20 fee.
Registration is required within 30 days of accepting a position at a pharmacy in Iowa. Further understand what pharmacy technician requirements in Iowa are all about below.
Basic Pharmacy Technician Requirements in Iowa
The following are the minimum requirements for registering as a Certified Pharmacy Technician:
Must be a high school graduate or equivalent
The following are the minimum requirements for registering as a Pharmacy Technician Trainee:
Must be a high school graduate or equivalent
Must become nationally certified within 12 months of pharmacy tech employment
Training Requirements
Iowa does not have specific requirements for pharmacy tech training. However, be sure to attend a training program or school that is accredited by the American Society of Health-System Pharmacists (ASHP). Programs that are accredited by the ASHP have shown that they meet the recommended requirements to help enable you to pass one of the national exams.  
Certification Requirements
National certification is required to be a Certified Pharmacy Technician in Iowa and is accepted either from the PTCB or ExCPT.
Please consult the Chapter 3 – Pharmacy Technicians for more information regarding requirements for pharmacy technicians.
Sponsored Ad
Pharmacy Tech Training in Iowa
Below lists schools available for training:
Iowa Western Community College offers both theoretical and practical training with their Pharmacy Technician program. The program is 140 hours, consisting of 80 in the classroom, 45 as an externship and 15 for preparing for the national certification examination. For more information about the school's program, contact them at 712-325-3404
At Des Moines Area Community College, you can earn a Pharmacy Technician Diploma by attending courses at their Ankeny campus. The Pharmacy Technician Program requires completion of two clinical rotations that will provide you valuable experience. Contact the school at 515-965-7192 for more information.