The state of Indiana requires registration for certification with the Indiana Board of Pharmacy to work as a pharmacy technician.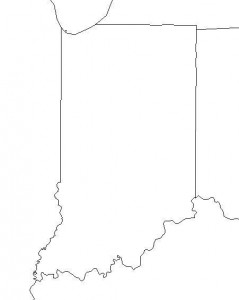 To register as a certified pharmacy technician, submit a completed application along with a $25 application fee. Learn what the pharmacy technician requirements in Indiana below.
Basic Pharmacy Technician Requirements in Indiana
The minimum requirements for certification vary according to the type of applicant you are:
Must be at least 18 years old (if you are not yet 18, then you need to have a qualifying pharmacist at your pharmacy of employment submit a statement on your behalf in support of your application.
Must possess high school diploma or GED
Must submit to a criminal background check
Has not been convicted of a crime involving drugs or controlled substances
Completed a training program that is approved by the Board OR passed an examination by either the PTCB or ExCPT
If you have not completed training, or passed one of the national examinations, you can instead apply for the Technician-in-Training Permit. The same requirements as above apply, except training or passing a national certification exam does not apply.
Training Requirements
Training for pharmacy technology must be obtained from one of the programs or schools approved by the Board of Pharmacy. Make sure that the school you choose to attend is on their current list of approved training and education programs
Certification Requirements
National certification is required to be a Certified Pharmacy Technician in Indiana and is accepted either from the PTCB or ExCPT.
Please consult the Indiana's Rule 35 for more information regarding requirements for pharmacy technicians.
Sponsored Ad
Pharmacy Tech Training in Indiana
Below lists schools available for training:
Ivy Tech Community College with campuses throughout Indiana has a Pharmacy Technician Certificate Program designed to help students pass one of the national certification exams. Included in the program is a requirement to complete clinical rotations to provide valuable hands-on experience. For more information, visit their website, or contact them at 888- IVY-LINE
Indiana University Health has a Pharmacy Technician Program where upon successful completion will earn you a certificate. The program held in Indianapolis runs for 9 months on a full-time basis. Contact them at 317-962-0919 for more information.