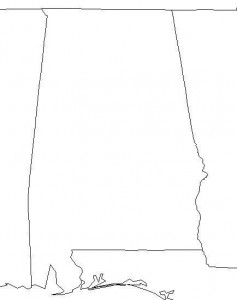 To begin fulfilling pharmacy technician requirements in Alabama, you must be registered with the Alabama Board of Pharmacy.
Prior to working in a pharmacy, you must submit your written application for registration and $60 fee to receive your registration certification. Your application must include a recent passport photo and the application must be notarized by a notary public. Click here for the registration application. The renewal fee must be paid biennially in odd numbered years.
Basic Pharmacy Technician Requirements in Alabama
Be at least 17 years of age
Must be a US citizen
Must work under the direct supervision of an Alabama licensed pharmacist
Training Requirements
While there is no formal educational requirement to register, after receiving your registration certification, you must complete 3 hours of continuing education on an annual basis with one of the 3 hours in live presentation format.
Certification Requirements
At this time, earning national certification as a pharmacy technician (CPhT) is not required in Alabama.
Please consult the Alabama statutes and code, section 34-23-151 for more information regarding continuing education, technician assistance and pharmacy regulations.
Sponsored Ad
Pharmacy Tech Training in Alabama
Below lists schools available for training:
Virginia College in Birmingham has a 15 month program to earn a Pharmacy Technician Diploma. Click here for more information or call 205-802-1200.
George C. Wallace State Community College in Hanceville has a 12 month program in which you can earn your certificate. Visit their website or contact the program director at 256-352-8023 for more information.