If you plan on becoming a pharmacy technician, perhaps the most important decision that you will make is selecting the right training program among the many pharmacy technician schools that are available. There are dozens to choose from, depending upon the area that you live in.
The most important criteria for selecting a school is choosing a program that is accredited by a nationally recognized agency, like the American Society of Health-System Pharmacists (ASHP).
While some states only require students to attend the state board approved programs, if you move, you will find it is better to have attended a school with national recognition. Some online programs offer "fly by night" certifications online.
Sponsored Ad
Many of these certification programs are not accredited, or accredited by agencies that are not nationally or even regionally recognized. Avoid these type of programs at all costs, because they will "cost" you a job, and perhaps your reputation!
Where to Find Reputable Pharmacy Technician Schools
There are many reputable pharmacy programs, both online and in a traditional setting. You can use the ASHP pharmacy technician training program directory to investigate an institution and determine whether it is properly accredited.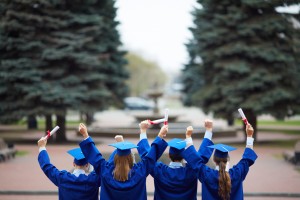 The Pharmacy Technician Certification Board (PTCB) also provides a link to Pharmacy Organizations. These are agencies that work diligently to provide standards for pharmacy technician certification and education.

By accessing any of these organizations, you can find links to appropriate pharmacy tech education programs that are appropriately accredited.
Here are some great examples of nationally accredited programs and schools offering pharmacy technician training programs:
Many local colleges and universities also offer pharmacy technician training programs, as do some local pharmacies. Remember to ask about the accreditation of the program prior to signing up.
When taking classes for credit, many will offer financial aid particularly if the program is accredited by a national agency.
If you're interested in a program in your area, check with the ASHP. Double-check to find out if the program is approved or not. This will help you in the decision-making process.
You'll want to find the best pharmacy technician school for you to meet your needs and also ensure that you open the door to the widest possible selection of job opportunities following graduation.