To work as a pharmacy technician in the state of Virginia, you must register with the Virginia Board of Pharmacy. To register with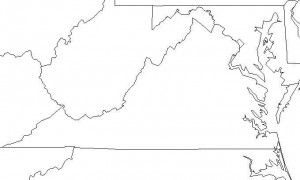 the state, fully complete and submit the online Application for Registration as a Pharmacy Technician and registration fee of $25.
Registrations must be renewed annually through online submission with a $25 fee.
Basic Pharmacy Technician Requirements in Virginia
The following are the minimum requirements to register as a pharmacy technician:
Training Requirements
Virginia requires successful completion from a Board-approved pharmacy technician training program. A list of approved programs can be found here.
In addition to choosing a school that is Board-approved, also check that the program is accredited by the American Society of Health-System Pharmacists (ASHP). Programs that are accredited by the ASHP have shown that they meet the recommended requirements to help enable you to pass one of the national exams.
All pharmacy techs are required to complete at least 5 continuing education credits per year. The CE courses must be from an ACPE approved, specified Category 1 CME or one that is approved by the Board.
Certification Requirements
The state of Virginia recognizes the PTCB national certification for pharmacy technicians.
Please consult the Virginia Statutes and Codes, 54.1-3321 – Registration of Pharmacy Technicians for more information regarding requirements for pharmacy techs.
Sponsored Ad
Pharmacy Tech Training in Virginia
Below lists schools available for training:
Fortis College, with locations in Norfolk and Richmond, offers a Pharmacy Technician Certification Training program where you will learn all the basic aspects of pharmacy practice. You can earn your certificate after 36 weeks and then be prepared to take and pass the PTCB exam. The schools is approved by the Virginia Board of Pharmacy.
Contact the school at 855-4-FORTIS for more information.
ECPI University, with campuses located in Virginia Beach, Newport News and Northern Virginia, offers a Pharmacy Technician Certification Program that is approved by the Virginia Board of Pharmacy. Upon completion you will prepared to take either the PTCB or Virginia Pharmacy Technician examinations.
To learn more about ECPI and the training program, call 800-986-1200.