The state of Vermont requires a license to work as a pharmacy technician with the Vermont Board of Pharmacy, which is a division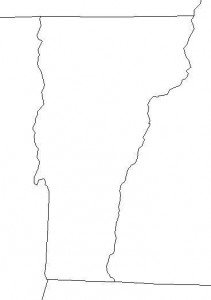 within the Office of Professional Regulation.
To apply for a license in Vermont, you must fully complete and submit Pharmacy Technician Application, along with the required registration fee of $50. If applicable, also submit a copy of your certificate for pharmacy technician training
Licenses must be renewed by July 31st of odd-numbered years. The cost of renewal is $60. If your initial license was issued within 90 days of the renewal date, renewal for that period is not required.
Basic Pharmacy Technician Requirements in Vermont
The following are the minimum requirements to register as a pharmacy technician:
No age requirements
No education requirements
Training Requirements
The Vermont Board of Pharmacy does not require training to register for a license as a pharmacy technician. However, if you choose to attend a formal training program, be sure to select one that is accredited by the American Society of Health-System Pharmacists (ASHP). Programs that are accredited by the ASHP have shown that they meet the recommended requirements to help enable you to pass one of the national exams.
Certification Requirements
The state of Vermont does not currently recognize any of the national certifications for pharmacy technicians.
Please consult the Vermont Statutes Online, Title 26: Professions and Occupations, Chapter 36: Pharmacy for more information regarding requirements for pharmacy techs.
Sponsored Ad
Pharmacy Tech Training in Vermont
Below lists schools available for training:
The Pharmacy Technician Training Program at Penn Foster Schools can have you ready to start your new career in 5 months. This online program includes an externship with CVS to gain hands-on experience. Graduates of the program are eligible to take the PTCB examination to earn national certification.
Contact the school at 800-275-4410 to find out more information.
Ultimate Medical Academy offers an online Pharmacy Technician Program that can be completed in 11 months. After successful completion of the program, you can begin an externship program where you will gain valuable hands-on experience. The school offers a choice of earning a diploma or an Associate of Science in Health Sciences degree.
To learn more about the programs, contact the school at 888-205-2510.