The state of Utah requires a license to work as a pharmacy technician with the Utah Division of Occupational and Professional Licensing.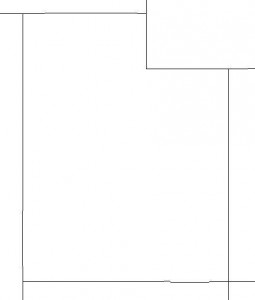 To apply for a license with the state, you must fully complete and submit the Application for Licensure – Pharmacy Technician, along with the required application fee of $100. In addition to the fee, you must also submit the following:
If you have completed on-the-job training: Affidavit of Supervising Pharmacist Responsible for Practical Training Program form or, if you completed a formal training program: Affidavit of the Official Representative of the Formal Education Program form
If you have a license in another state and have worked over 1,000 hours: Request for Verification of License form
A copy of your national certificate from the NHA or the PTCB
A completed Pharmacy Technician Law and Rule Examination form
Three fingerprint cards (only if you do not submit your fingerprints electronically using the state's equipment)
Registrations must be renewed every odd-numbered year by September 30th and can be completed online. The cost of renewal is $47.
Basic Pharmacy Technician Requirements in Utah
The following are the minimum requirements to register as a pharmacy technician trainee:
No age requirements
Must have completed one of the following:

A Board-approved pharmacy technician program from a licensed pharmacist
A Board-approved a formal educational program
Worked for at least 1,000 hours within the previous year as a licensed tech in another state requiring licensing
Training Requirements
The state of Utah requires completion of a Board-approved training program that includes at least 180 hours of hands-on experience in a pharmacy with a licensed pharmacist. All training must be done at an approved formal education program, with an approved licensed Utah pharmacy or by working a minimum of 1,000 hours over the past year as a licensed pharmacy tech in a state that required licensing of its techs.
If you choose to attend a formal training program, be sure to select one that is accredited by the American Society of Health-System Pharmacists (ASHP). Programs that are accredited by the ASHP have shown that they meet the recommended requirements to help enable you to pass one of the national exams.
Continuing education (CE) of at least 20 hours over a two-year period is required by all pharmacy technicians. Out of the 20 hours, a minimum of one hour must be in ethics and law. Another eight hours is required to be in live format. These CE hours must be approved by the Accreditation Council on Pharmaceutical Education (ACPE).
Certification Requirements
As a part of registration, the state of Utah requires pharmacy technicians to be certified by the PTCB or the NHA.
Please consult the Utah Statutes and Codes 58-17b-305 – Qualifications for licensure of pharmacy technicians for more information regarding requirements for pharmacy techs.
Sponsored Ad
Pharmacy Tech Training in Utah
Below lists schools available for training:
Salt Lake Community College has a Pharmacy Technician Program that includes 180 externship for practical experience (fulfilling a state training requirement). Classes are available starting in the spring and fall semesters, and is limited to 30 students.
Find out more about the school and the program by calling 801-57-5364
Eagle Gate Community College offers both a Diploma in Pharmacy Technician and an Associate of Science Degree in Pharmacy Technician. You can earn the diploma in 10 months or the degree in 20 months at the campus located in Murray.
To learn more about the programs available, please contact the school at 866-284-8680.