The state of Tennessee requires registration to work as a pharmacy technician with the Tennessee Board of Pharmacy.
To register as a pharmacy technician, you must fully complete and submit the Application for Pharmacy Technici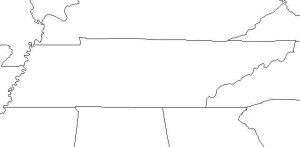 an Registration, together with the required fee of $50. Other items that must be submitted with your application is a criminal background check, Declaration of Citizenship and a pharmacy technician affidavit.
Registrations must be renewed on a biennial basis before the last day of expiration and can be completed online. The cost of renewal is $50.
Basic Pharmacy Technician Requirements in Tennessee
The following are the minimum requirements for registration:
No age requirements
Must submit to a criminal background check
Must complete a Declaration of Citizenship
Training Requirements
The Tennessee Board of Pharmacy does not require training to register as a pharmacy technician.
If you choose to attend a formal training program, be sure to select one that is accredited by the American Society of Health-System Pharmacists (ASHP). Programs that are accredited by the ASHP have shown that they meet the recommended requirements to help enable you to pass one of the national exams.  
Certification Requirements
The state of Tennessee does not currently recognize any of the national certifications for pharmacy technicians.
Please consult Tennessee's Chapter 1140-01 Introductory Rules for more information regarding requirements for pharmacy technicians.
Sponsored Ad
Pharmacy Tech Training in Tennessee
Below lists schools available for training:
Tennessee College of Applied Technology in Murfreesboro offers a Pharmacy Technician program that is accredited by the ASHP and prepares you to take and pas the PTCB examination. Upon successful completion, you will receive a diploma.
To learn more information about the program, contact the school at 615-898-8010.
Roane State Community College, has a Pharmacy Technician Certificate Program that can be completed in 2 semesters. The program initiates in the fall term of each year and is accredited by the ASHP and prepares you to take the PTCB exam.
Find out more about the schools program by calling 865-354-3000.