The state of South Dakota requires registration to work as a pharmacy technician with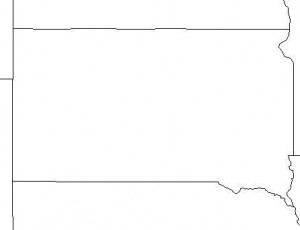 the South Dakota Board of Pharmacy. You must register with the state within 30 days of accepting employment at a South Dakota pharmacy.
To register as a pharmacy technician, you must fully complete and submit the Registration Application for Pharmacy Technician, together with the required fee of $25.
Registrations must be renewed on an annual basis by October 30th.  The cost of renewal is $25.
Basic Pharmacy Technician Requirements in South Dakota
The following are the minimum requirements for registration:
No age requirements
Must be enrolled in a pharmacy technician training program OR is employed at a SD pharmacy working for a licensed pharmacist
Training Requirements
The Board does not require training to register as a pharmacy technician. If you choose to attend a formal training program, be sure to select one that is accredited by the American Society of Health-System Pharmacists (ASHP). Programs that are accredited by the ASHP have shown that they meet the recommended requirements to help enable you to pass one of the national exams.  
Sponsored Ad
Certification Requirements
The state of South Dakota does not currently specify recognition from one of the national certification organizations.
Please consult South Dakota's Laws Chapter 36-11 – Pharmacies and Pharmacists for more information regarding requirements for pharmacy technicians.
Pharmacy Tech Training in South Dakota
Below lists schools available for training:
Southeast Technical Institute (STI) in Sioux Falls offers two Pharmacy Technician programs whereby you can earn a diploma or an Associate of Applied Science (AAS) Degree. To earn the diploma, you will need to complete 48 credit hours over the course of 3 semesters. To earn your AAS Degree, first complete the diploma program and take 27 credit hours over two semesters.
To find out more about the programs at STI, call the school at 605-367-7624
National American University (NAU) offers an Associate of Applied Science Pharmacy Technician Degree program in several locations throughout South Dakota. Locations include Brooklyn Center, Independence, Roseville, Bloomington, Zona Rosa and Sioux Falls. Each of the locations except Independence are accredited by the ASHP.
If you wish to find out more information about the degree program, call the school at 855-448-2318.