The state of South Carolina requires registration to work as a Pharmacy Technician with the South Carolina Board of Pharmacy.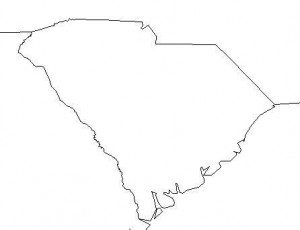 To register as a pharmacy technician, you must fully complete and submit the Pharmacy Technician Registration Application, together with the required fee of $40. You must also enclose a copy of your driver's license and a copy of your signed Social Security card
Renewal of your license is due annually by June 30th.  The renewal fee is $40.
Basic Pharmacy Technician Requirements in South Carolina
The following are the minimum requirements for registration:
Must be 18 years of age or older
Have a high school diploma or equivalent
Training Requirements
The Board does not require training to register as a pharmacy technician. However to renew your registration annually, you must complete a minimum of 10 hours of continuing education, of which 4 of the 10 hours must be in the form of live training.
To be recognized as a certified pharmacy technician in South Carolina, you must have worked under the supervision of a licensed pharmacist for at least one thousand hours and have completed Board-approved formal training program that issues a degree, certificate or a diploma.
When selecting a formal training program or school, be sure to select one that is accredited by the American Society of Health-System Pharmacists (ASHP). Programs that are accredited by the ASHP have shown that they meet the recommended requirements to help enable you to pass one of the national exams.  
Sponsored Ad
Certification Requirements
The state of South Carolina recognizes national certification from the PTCB for pharmacy technicians.
Please consult South Carolina's Statutes and Codes – Chapter 43 – Pharmacists for more information regarding requirements for pharmacy technicians.
Pharmacy Tech Training in South Carolina
Below lists schools available for training:
Midlands Technical College offers two programs for pharmacy technician training and education. The Community Pharmacy Technician Certificate Program is available for those who already have work experience and wish to be certified by the state. The Diploma Pharmacy Technician Program consists of forty-nine credits hour that you can complete in three semesters. Both programs are accredited by the ACHS.
For further information, please call the school at 803-738-8324.
Greenville Technical institute has a Pharmacy Technician program that incorporates both laboratory and classroom instructions. You will also receive practical hands-on experience at a local pharmacy. Classes are offered during days, evenings, and one Saturday each month.
Contact the school for further information at 864-250-8000