To work as a pharmacy technician in the state of New Mexico, registration is required with New Mexico Board of Pharmacy.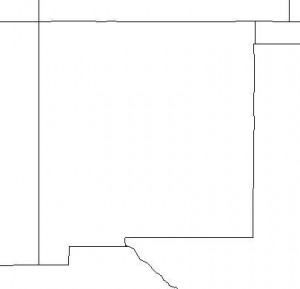 Registration is available as a Non-certified Pharmacy Technician or a Certified Pharmacy Technician.
To apply for registration, fully complete and submit the New Pharmacy Technician Application together with the required $30 fee. Renewal of registration is required by the last day of your birth month biannually. Your registration must be renewed prior to this date.
Basic Pharmacy Technician Requirements in New Mexico
The following are the minimum requirements for registering as a Non-certified Pharmacy Technician:
Must submit technician training record that is signed by a Technician Training Sponsor
Must become nationally certified with the first year of registration
The following are the minimum requirements for registering as a Certified Pharmacy Technician:
Must provide a written record of completed training and education that is signed by you and the pharmacist or trainer
Training Requirements
Formal training programs are not required in New Mexico and the Board does not endorse any pharmacy tech programs. However, training requirements that must be fulfilled for the initial and first year of a pharmacy technician are outlined by the Board and listed in 16 NMAC 19.22.9.
If you decide to attend a formal training program or school, be sure to select one that is accredited by the American Society of Health-System Pharmacists (ASHP).
Programs that are accredited by the ASHP have shown that they meet the recommended requirements to help enable you to pass one of the national exams.  
Certification Requirements
The state of New Mexico recognizes national certification from the PTCB and the ExCPT for pharmacy technicians. The Board of Pharmacy required current, active PTCB or ExCPT certification
Please consult the New Mexico's Chapter 19 Pharmacists Rules and Laws for more information regarding requirements for pharmacy technicians.
Sponsored Ad
Pharmacy Tech Training in New Mexico
Below lists schools available for training:
Central New Mexico Community College in Albuquerque has a 45 credit hour Pharmacy Technician Program that is accredited by the ASHP. Successful completion of the program will earn you a Certificate of Completion and you will be certified to prepare sterile products.
Contact the school at 505- 224-3000 for further information.
Allied Schools provides an Online Pharmacy Technician Training program. The program is self-paced whereby you can work through the coursework as you can fit into your busy schedule. Upon successful completion of the program and passage of the PTCB examination, the school will arrange a valuable externship for you for hands-on experience.
Find out more about the school and the program by phoning 888-501-7686.