The state of New Hampshire requires registration with the New Hampshire State Board of Pharmacy to work as a pharmacy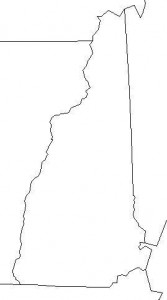 technician.
To apply for registration, fully complete and submit the Pharmacy Technician Registration Form together with the application fee of $25.
Renewal of registration is required by March 31st each year with the fee of $25.
Basic Pharmacy Technician Requirements in New Hampshire
The following are the minimum requirements for registration:
Be at least 18 years old OR have a high school diploma/equivalent diploma OR be working to achieve a high school or equivalent diploma
Must not have been convicted of a drug-related felony or any admission to facts to warrant such findings
Must be of good moral character
Have training or experience as determined by the pharmacist of the pharmacy
Training Requirements
The state of New Hampshire sets forth that the pharmacist of the pharmacy shall determine the training or experience for pharmacy technicians.
If you are considering attending a formal pharmacy technician training program, consider one that is accredited by the American Society of Health-System Pharmacists (ASHP). Programs that are accredited by the ASHP have shown that they meet the recommended requirements to help enable you to pass one of the national exams.  
Certification Requirements
The state of New Hampshire recognizes national certification from the PTCB and the ICPT for pharmacy technicians.
Please consult New Hampshire's Law and Rules for more information regarding requirements for pharmacy technicians.
Sponsored Ad
Pharmacy Tech Training in New Hampshire
Below lists schools available for training:
Ashworth College offers a Career Diploma in Pharmacy Technician program that you can complete in as little as 6 months. This online training program will provide you with the knowledge and skills needed to be a successful pharmacy technician. Once you complete the program, you'll be ready to take the CPhT exam.
Please contact the school at 800-957-5412 for more information.
Manchester Community College offers a Pharmacy Technician Certification Training program that can be completed in as few as 11 weeks. You can attend the program either in the day or evening to best suit your schedule. The 77 hours of online classroom instruction prepares you for taking the PTCB examination.
To find out more regarding this program, contact the school at 800-830-2228.