To work as a pharmacy technician in the state of Nebraska, registration is required with the Nebraska Department of Health & Human Services. You must apply for registration within 30 days of working for a Nebraska pharmacy.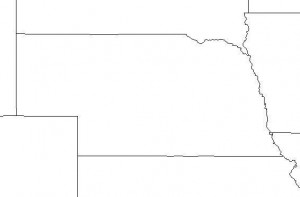 To apply for registration, fully complete and submit the Application for Registration as a Pharmacy Technician together with the required fee of $25. Your application must also proof of age (either by copy of driver's license, birth certificate, state ID card or other documentation), proof of high school education, and proof of US citizenship.
Renewal of registration is due biennially by January 1st for odd-numbered years. The renewal fee is $25.
Basic Pharmacy Technician Requirements in Nebraska
The following are the minimum requirements for registering as a Pharmacy Technician:
Be at least 18 years old
Have a high school diploma or a GED
Must have never been convicted of any misdemeanor or felony that is non-alcohol or drug-related
Training Requirements
There are no formal training requirements for pharmacy technicians in Nebraska. However you should be trained appropriately for the tasks that you are to perform.
If you decide to attend a formal training program or school, be sure to select one that is accredited by the American Society of Health-System Pharmacists (ASHP).
Programs that are accredited by the ASHP have shown that they meet the recommended requirements to help enable you to pass one of the national exams.  
Certification Requirements
The state of Nebraska recognizes national certification from the PTCB for pharmacy technicians.
Please consult the Nebraska's Regulations Governing the Practice of Pharmacy for more information regarding requirements for pharmacy technicians.
Sponsored Ad
Pharmacy Tech Training in Nebraska
Below lists schools available for training:
Southeast Community College provides a 12 month Pharmacy Technician Program whereby students will receive instructional and hands-on clinical experience. You can start the program in either the summer or winter quarter. The school has campuses located in Beatrice, Lincoln and Milford.
For further information, contact the school at one of the campuses nearest you:
Beatrice – 800-233-5027
Lincoln – 800-642-4075
Milford – 800-933-7223
Vatterott Educational Centers in Omaha offers a Pharmacy Technician Associates of Occupational Studies Degree Program. The program consists of 110.5 credit hours that can be completed in 90 weeks.
For more information, contact the school at 888-202-2636.