To work as a pharmacy technician in the state of Montana, registration is required with the Montana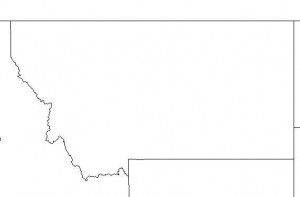 Board of Pharmacy. You must have an active Montana registration to practice in Montana.
To apply for registration, fully complete and submit the form either online, or via paper application. A non-refundable fee of $60 is required with the application. The application must also include a copy of your high school diploma or GED, birth certificate or driver's license, and PTCB certificate (if available). You will also need 3 character references who have personal knowledge of your abilities
Renewal of registration is due annually between May 1st and June 30th with a fee of $25.
Basic Pharmacy Technician Requirements in Montana
The following are the minimum requirements for registering as a Pharmacy Technician:
Be at least 18 years old
Have a high school diploma or a GED
Must be of good moral character
Must be certified by the PTCB or other certifying entity (if you are not certified, must obtain certification within 18 months from the time of registration).
If you are not certified, must be employed by a Montana Pharmacy
Training Requirements
There are no formal training requirements for pharmacy technicians in Montana. However you should be trained appropriately for the tasks that you are to perform.
If you decide to attend a formal training program or school, be sure to select one that is accredited by the American Society of Health-System Pharmacists (ASHP). Programs that are accredited by the ASHP have shown that they meet the recommended requirements to help enable you to pass one of the national exams.  
Certification Requirements
The Montana Board of Pharmacy specifically recognizes national certification from the PTCB for pharmacy technicians. Other national certifications may be approved by the Board.
Please consult the Montana's Code 2-15-1733 for more information regarding requirements for pharmacy technicians.
Sponsored Ad
Pharmacy Tech Training in Montana
Below lists schools available for training:
Missoula College, part of the University of Montana, offers a Certificate of Applied Science for Pharmacy Technology. The program is accredited by the ASHP and can be completed in 2 semesters. Please contact the school at 406-243-7813 for further information.
At Flathead Valley Community College you can earn your Pharmacy Technician Certificate. With campuses located in Kalispell and Libby – you can earn your certificate in only one month and be prepared to pass one of the national certification exams.
Call the college at 406-756-3673 for further information.