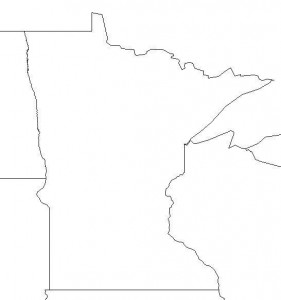 Registration in the state of Minnesota is required with the Minnesota Board of Pharmacy to work as a pharmacy technician. To register in the state, fully complete and submit the Application for Registration as a Pharmacy Technician together with the application fee of $35.
Renewal of registration is required on or before December 1st every year with a fee of $20. Renewals are to be submitted via an online application.
Basic Pharmacy Technician Requirements in Minnesota
The following are the minimum requirements for registering as a pharmacy technician:
Be at least 18 years of age
Must have a high school diploma or possess a GED
Completion of Board-approved pharmacy technician training OR must complete Board-approved training within 12 to 18 months of registration
Training Requirements
The state of Minnesota requires completion or enrollment at a Board-approved training program.  The guidelines for approved training are listed here.
Pharmacy tech training programs that are accredited by the American Society of Health-System Pharmacists (ASHP) are automatically approved by the Board. Training that is employer-based that includes at least 240 hours of practical and theoretical training during a one year period may also be accepted by the Board for registration.
All registered pharmacy techs must complete 20 hours of approved continuing pharmacy technician education (CPTE) every two years.
Certification Requirements
National certification is not required in Minnesota. However the state does recognize national certifications from both the PTCB and the ExCPT. Please consult the Minnesota's Guidelines/Regulations for more information regarding requirements for pharmacy technicians.
Sponsored Ad
Pharmacy Tech Training in Minnesota
Below lists schools available for training:
Century College in White Bear Lake offers a Pharmacy Technician Training Program with a combination of in-person and online classes. Upon successful completion, you will be prepared to sit for and pass one of the national certification exams to become a Certified Pharmacy Technician (CPhT). For more information, contact the school at 651-779-5788.
St. Paul College offers a 56 course hour training program to earn your Pharmacy Technician Certificate. Upon completion of the program you will be prepared for the PTCB examination and be on your way to a great career. Opportunities are available for internships as well. Please contact the school at 651-846-1438 for further details about the training program.