If you live in the state of Kentucky, you are required to register with the Kentucky Board of Pharmacy to work as a pharmacy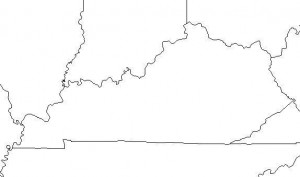 technician. To register as a pharmacy technician, complete and submit the Pharmacy Technician Registration Application together with the application fee of $25.  You can also submit your application online. Registrations expire annually on March 31st.
If you are employed by a pharmacy as a pharmacy technician you must register within 30 days of employment. Renewal of your pharmacy technician registration is required every year with along with a fee of $25.
Basic Pharmacy Technician Requirements in Kentucky
The following are the minimum requirements for registering as a Pharmacy Technician:
Must be 16 years old or older
Must be of good mental health and moral character
Training Requirements
There are no formal training requirements for pharmacy technicians in Kentucky.
If you decide to attend a formal training program or school, be sure to select one that is accredited by the American Society of Health-System Pharmacists (ASHP). Programs that are accredited by the ASHP have shown that they meet the recommended requirements to help enable you to pass one of the national exams.  
Certification Requirements
National certification is recognized in Kentucky from the PTCB and ExCPT.
Please consult Kentucky Statute 315.136 for more information regarding requirements for pharmacy technicians.
Sponsored Ad
Pharmacy Tech Training in Kentucky
Below lists schools available for training:
South Central KY AHEC in Bowling Green offers a PTCB Pharmacy Technician Certification Program that is accredited by the National Commission for Certifying Agencies (NCAA). The program is available starting in the spring of each year with evening classes. Click here for more information or call at 270-745-3325.
Jefferson Community & Technical College, located in Louisville, provides one of only three programs in Kentucky that is accredited by the ASHP. The school offers two Pharmacy Technician programs – the Retail Pharmacy Technician and Pharmacy Technician I certificate, and the Pharmacy Technician II Diploma. The latter program is accredited by the ASHP. For more information, click here or contact the school at 502-213-4008.