In the state of Kansas, you are required to register with the Kansas Board of Pharmacy to work as a pharmacy technician. To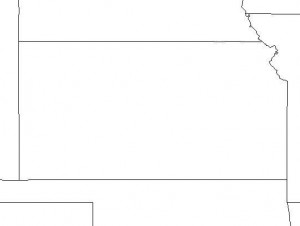 register as a pharmacy technician, you must first request the Technician Application Packet via email or call them at 785-296-4056 to have it mailed to you.
Renewal of your pharmacy technician registration is required every two years with along with a fee of $25.
Basic Pharmacy Technician Requirements in Kansas
The following are the minimum requirements for registering as a Pharmacy Technician:
Must be 18 years of age or older.
Within 30 days of receiving license, must take and pass a 20 question exam and earn a score of 75% or higher.
Training Requirements
The pharmacist-in-charge is responsible for your training and record-keeping of training completed.
If you decide to attend a formal training program or school, be sure to select one that is accredited by the American Society of Health-System Pharmacists (ASHP). Programs that are accredited by the ASHP have shown that they meet the recommended requirements to help enable you to pass one of the national exams.  
Certification Requirements
National certification is recognized from the PTCB and ExCPT in Kansas.
Please consult the 2012 Kansas Statutes 65-1663 for more information regarding requirements for pharmacy technicians.
Sponsored Ad
Pharmacy Tech Training in Kansas
Below lists schools available for training:
Hutchinson Community College has available a Pharmacy Technician program that is accredit by the American Society of Health-System Pharmacists. The program can be completed in as little as three semesters. For further information about the school and the program, contact them at 620-694-2456.
Johnson County Community College, located in Overland Park, has a Pharmacy Technician Certificate Program that can be completed over two semesters for instructive training, and one semester for completion of an externship at both a community pharmacy and an institutional pharmacy. The program can be reached at 913-469-1299 for further information.