Registration in the state of Florida is required with the Florida Board of Pharmacy to work as a pharmacy technician. Prior to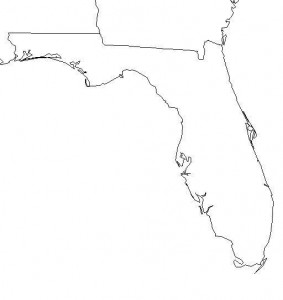 registering, you must currently hold a position in Connecticut at a pharmacy. Read further what the pharmacy technician requirements are in Florida.
To apply for registration, submit your registration application along with a fee of $105 to the Board of Pharmacy. Renewal of registration must be done on a biennial basis by submitting a fee of $50 and completing 20 hours of pharmacy continuing education.
Basic Pharmacy Technician Requirements in Florida
The following are the minimum requirements for registering:
Must be at least 17 years of age
Completed a pharmacy technician training program approved by the Board of Pharmacy OR Enrolled in a Board approved program and is receiving on-the-job training
If you are a licensed as a pharmacy intern, you may be employed as a pharmacy tech without payment of registration
Training Requirements
The state of Florida requires completion or enrollment at an approved training program. Approved programs within the state are listed here.
Certification Requirements
National certification is not required in Florida.
Please consult the Florida's statutes, section 465.014 for more information regarding requirements for pharmacy technicians.
Sponsored Ad
Pharmacy Tech Training in Florida
Below lists schools available for training:
The Pharmacy Technician Training Course at the University of Florida is approved by the Florida Board of Pharmacy and lasts for 14 weeks. You may choose from a live, in-person program or an online program. In person instruction is available in the following cities:
Gainesville
Orlando
St. Petersburg
Jacksonville
Tampa
Contact them 1-888-415-5833 for more information.
Barry University in Pembroke Pines provides a Pharmacy Technician Training Program with a focus to help you pass one of the national certification exams. The program takes 10 weeks to complete.
Contact them at 305-899-3352 for more information.