Registration in the state of Delaware is not required with the Delaware Board of Pharmacy to work as a pharmacy technician. See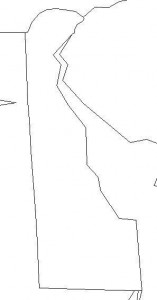 below to understand what the pharmacy technician requirements in Delaware.
Basic Pharmacy Technician Requirements in Delaware
The following are the minimum requirements to work as a pharmacy technician:
Must be at least 18 years of age
Completed a Board approved pharmacy technician training program OR has passed a national certification exam
Training Requirements
The state of Delaware does not require a formal training program. If training is not done by a formal program, pharmacy manager is responsible for properly training each of the technicians. Training must start with employment and be final within 90 days afterwards.
Areas of training stipulated by the Board consists of 10 hours in the following areas as specified here.
Certification Requirements
National certification is not required in Delaware. But only pharmacy techs who are certified by passing the PTCB exam or other national certification examination can assist the pharmacist with reconstitution of oral solutions, contacting the doctor's office for authorization to refill prescriptions and providing compounding assistance to the pharmacist.
Please consult the Delaware's pharmacy regulations for more information regarding requirements for pharmacy technicians.
Sponsored Ad
Pharmacy Tech Training in Delaware
Below lists schools in Delaware that are available for training:
Delaware Technical Community College offers a Certified Pharmacy Technician program in Stanton. The program includes two 24 hour internship rotations to gain valuable hands-on experience. Contact them at 302-830-5204 form more information.
Dawn Career Institute is granting a diploma for successful completion of their Pharmacy Technician Program which is held in Wilmington. You can choose between either the day program, which lasts 30 weeks or the evening program for 36 weeks. Please contact them at 1-855-809-4202 for more information