Registration in the state of Connecticut is required with the Connecticut Department of Consumer Protection to work as a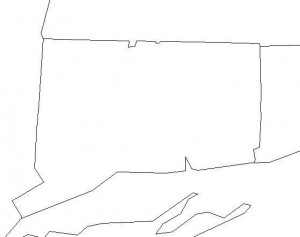 pharmacy technician. Prior to registering, you must currently hold a position in Connecticut at a pharmacy.
The application for registration can be completed online, or by mailing in the paper application document. The initial fee for registration is $100 which must be submitted with the application. Read more about the pharmacy technician requirements in Connecticut below.
Basic Pharmacy Technician Requirements in Connecticut
The following are the minimum requirements for registering:
Must be currently employed at a pharmacy in Connecticut
Training Requirements
The state does not require a formal training program for registration. However, the pharmacy manager is responsible for conducting an on-the-job training program and training maintaining records for the technicians. The training is to be in accordance with Connecticut General Statutes Section 20-598a.
Certification Requirements
National certification is not required in Connecticut.
Please consult the Connecticut's pharmacy regulations for more information regarding requirements for pharmacy technicians.
Sponsored Ad
Pharmacy Tech Training in Connecticut
Below lists schools available for training:
The American Institute of Healthcare & Technology offers a Pharmacy Technician training program at the Stratford campus. The program consists of 300 hours, with day and evening classes available.
Upon completion of the program a clinical externship is arranged to provide you with valuable experience. Click here to learn more information, or call them at 203-870-8400
St. Vincent's College in Bridgeport offers a 60 hour Pharmacy Technician certificate program over a period of 10 weeks. Click here learn to learn more about the program, or contact them at 1-800-873-1013