The state of California requires you to possess and keep current registration with the California State Board of Pharmacy to work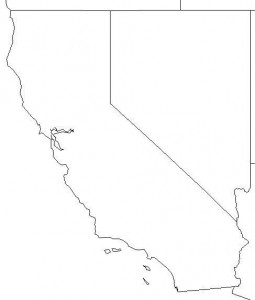 as a pharmacy technician.
To apply for a license, you must complete and submit the application for pharmacy technician license,  and submit a fee of $80. With the application also required is a recent photo, qualifying documentation for the pharmacy technology training you have completed, a self-query report and fingerprints submitted via Live Scan.
Basic Pharmacy Technician Requirements in California
The following are the minimum requirements for registering:
Must have a high school diploma or a GED
Meet one of the following education requirements:

Earned an associate's degree in pharmacy technology
Completed a course of training specified by the Board of Pharmacy
Graduated from a pharmacy school that is recognized by the Board
Certified by the PTCB
Must be of good moral character
Pass a criminal background check
Training Requirements
Training courses that qualify for licensure are specified by the Board of Pharmacy. One of the following three routes are acceptable:
Pharmacy technology programs accredited by the American Society of Health System Pharmacists
Pharmacy technology programs provided by one of the federal military services whereby a certificate was earned
Other courses having a training period containing at least 240 instruction hours – which includes: pharmacy practice settings, pharmacy tech duties and responsibilities, pharmaceutical and medical terms, calculations for dosages, identification of drugs, prescription dispensing, and procedures and techniques for drug manufacturing, labeling and packaging
Certification Requirements
National certification is not required in California.
Please consult the California's pharmacy regulations for more information regarding requirements for pharmacy technicians.
Sponsored Ad
Pharmacy Tech Training in California
Below lists schools available for training:
UEI College offers a 9 month pharmacy technician program in El Monte, Encino, Fresno, Gardena, Riverside and San Marcos. Click here to view UEI's pharmacy technician course.
American Career College offers their pharmacy tech program in Orange County, Ontario and Los Angeles that lasts a period of 9 months, or via an accelerated program of 6.5 months. Click here to learn more, or call at 877-832-0790.
Cerritos College in Norwalk, CA offer both a certificate and an associate's degree in pharmacy technology. Visit their website here, or contact them at 562-860-2451 to learn more about the program.