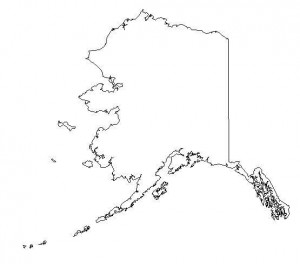 In the state of Alaska, you must be registered with the Alaska State Board of Pharmacy to work as a pharmacy technician and hold a license from the state. Make sure that you meet the pharmacy technician requirements in Alaska as described below.
To be considered for a pharmacy technician license, you must submit a license application that is notarized by a notary public and submit application and license fees of $100 in total.
Renewal of your license is required every two years, along with $100 renewal fee and proof of continuing education credits.
Basic Pharmacy Technician Requirements in Alaska
Must be at least 18 years old
Must possess a high school diploma or GED
Cannot have any felony convictions in past 5 years
Must be fluent in English – writing, reading and speaking
Training Requirements
Formal training pharmacy technician is not required in Alaska. However before performing the duties of a pharmacy tech, you are required to complete on-the-job training by the licensed pharmacist who is in charge. This training must be consistent with the tasks that will be performed on the job.
After receipt of license, you are then required to obtain at least 10 hours of continuing education during the license period.
Certification Requirements
National certification as a pharmacy technician (CPhT) is not required in Alaska.
Please consult the Alaska Statutes and Regulations for more information regarding requirements for pharmacy technicians.
Pharmacy Tech Training in Alaska
The University of Alaska in Anchorage offers distance learning (internet-based) with a six-course program of study. Upon successful completion, you will earn the Occupational Endorsement Certificate and be prepared to take the Pharmacy Technician Certification Board (PTCB) examination to earn the highly regarded CPhT credential.
Professional Associations
The Alaska Pharmacists Association is a membership organization offering benefits to help you in your pharmacy-related career. They provide its members with continuing pharmacy education, placement services, newsletters and more.